CURATING GIFTS OF HAPPINESS TO MAKE PEOPLE SMILE
Clients filled with gratitude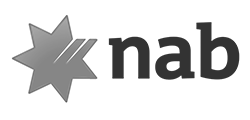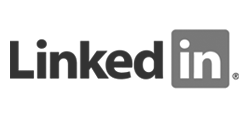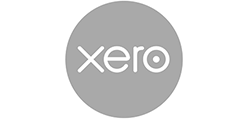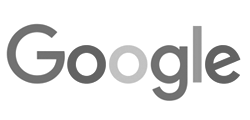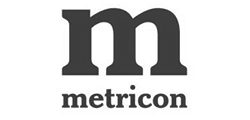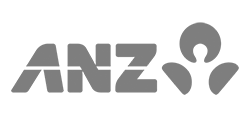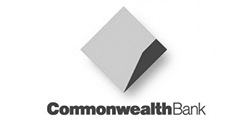 Who we are and what we do?
Creative Hampers provide a very unique gift giving service that encompasses imagination, style, quality and flair. We want our shoppers to enjoy the experience when it comes to choosing a gift to impress someone so we have ensured our web-site is user-friendly and secure. At Creative Hampers, our desire is to leave a lasting impression with every recipient.
Each product selected for our gift hampers is hand picked and tried by us and we ensure our hampers are carefully packed in our designer boxes for safe travel and we guarantee to impress the recipient by achieving the 'WOW' factor every time.
We also have one of the best delivery networks available. All gift hampers are delivered Australia wide and are bar coded with full track and trace capabilities.
Our commitment to produce high quality and prestigious gift hampers along with the drive for being Australia's leading online gift giving service, ensures Creative Hampers' success will continue to grow within the corporate and private sectors.
Join the
gratitude CLUB

now

For discount codes, limited offers, new products and to just help spread the GRATITUDE
Testimonials
Hi Natalie, I just wanted to say thank you for all your assistance with the "Take Time" hamper. It arrived in time for Mother's Day and my Mother-in-Law said it was absolutely stunning! Thanks again!
I would just like to thank you very much for a quick, easy and hassle free transaction. The hamper was received in perfect condition, beautifully boxed and with a hand-written card for that extra touch. Thank you so much for your efforts, I will be recommending you to all my friends.
I recently used your services for a corporate promotion and was absolutely gobsmacked with how beautifully presented your gift hampers were. One of our clients in particular who is a regular recipient of hampers but had never received one like yours was so impressed that he asked me for your information so that he can use you at Christmas time. Thanks for your professionalism and most of all for coming through with your promise to leave a lasting impression in our clients minds. I will definitely be using you again and will be recommending you to everyone
Thanks very much. Would you believe I spent a good deal of today trying to find a suitable hamper, and yours were by far the best on offer. Cheers.
Dear Team at Creative Hampers. I placed my order yesterday in hopes that it would be delivered to North Nowra NSW today but my expectation was that it may be delivered a day later. To my surprise the delivery was made to my nephew this morning before he left for school and it absolutely made his day. I have a very happy little birthday boy on my hands today. Thank you for the exceptional service and prompt delivery! Creative Hampers will in future be my go to company for gift deliveries. I'm extremely impressed.
I would like to thank you for your prompt delivery and the quality of the hamper - the family that received it were very impressed. (I tried to get a Sydney company to do a same day delivery and none of them could get it here as quickly as your company did). Many thanks.
I would like to say a massive thank you. Your service is fantastic and the staff member I spoke to on the phone was just wonderful. On such a busy day and considering I put a late order in. The hamper has been delivered and you really made someone's day. Thank you, thank you.
I ordered a hamper yesterday mid-morning for a dear friend of mine and it got delivered on the same day! I know sometimes it is not possible, but I was pleasantly surprised by it. Keep up the good work, I will recommend you whenever I hear someone is looking for a extraordinary hamper.
OUR STORY
Our Creative Hampers story is all about GRATITUDE. We embody this in everything we do and in every gift that's ordered from our website and leaves our warehouse.
The beautiful art of GIVING creates a sense of engagement, commitment and connection with the ones we love and appreciate. Whether its partners, family, friends or colleagues we have the gift basket or hamper to make them feel loved, valued and important.
"We make a living by what we get. We make a life by what we give." ―Winston S. Churchill
Finding the right gift for your "someone special" or a work colleague can be difficult, and buying flowers can be a little clichéd, whilst driving to the mall can be a stressful parking nightmare worth avoiding.
We make shopping online fast, easy and a personal experience by offering a fantastic range of products that are tailored and delivered Australia-wide to your special person with a range of speedy delivery options, including FREE DELIVERY on selected stock.
"No one has ever become poor by giving."
―Anne Frank
We offer a selection of FREE personalised gift cards for all hampers and the ability upgrade to a more specific card for special occasions for a small fee.
All of our hampers are beautifully presented and hand packed by our dedicated staff in our offices in Sydney's beautiful Northern Beaches.
We provide a host of delivery options from Standard Delivery from Australia Post, Express Post, Next Day Premium with StarTrack or Same Day Delivery in Sydney if you order before 1pm daily.
"Since you get more joy out of giving joy to others, you should put a good deal of thought into the happiness that you are able to give."
―Eleanor Roosevelt
We have an impressive array of gift baskets including Christmas Hampers, Chocolate Hampers, Hampers for Women, Hampers for Men, Gift Hampers, Baby Hampers, Mothers Day Hampers, Valentines Day and Fathers Day Hampers. On many of our hampers online we offer delivery Australia-wide and if you get stuck, our super-friendly staff are happy to help you with hamper ideas, delivery options, card messages or tailored solutions.
"Think of giving not as a duty but as a privilege."
―John D. Rockefeller Jr.
All you need to know about Christmas Hampers
Christmas is a time for giving, and the gift basket and hamper business truly goes into overdrive. We employ around 25-30 staff to assist with the additional demand and we often pre-prepare our more popular hampers for faster dispatch options.
My suggestion is to order sooner than later.
Earlier orders in mid to late November will not only get a discount of 5% for bulk orders over 20 hampers but you will also ensure you get your hampers nice and early for the festive season.
Don't forget, a lot of people go away on holidays after private schools breaks up in early December so make sure you get in early so your staff and clients receive their hampers before Xmas.
Another reason to order early
Whilst Australia Post and StarTrack maintain their delivery commitments to the best of their ability, my experience has been that it's still best to get in early, if you know what I mean. No one wants a hamper when they return from holidays after the January heat waves- our delicious chocolate hampers are good but they're not bullet proof against the Aussie heat!
Delivery Commitments
Same Day Delivery Sydney Before 10 am order
Next Day Delivery Sydney After 10 am order
NSW Non-Metro 1 - 3 Business Days
VIC, ACT, SA & Brisbane/Gold Coast 1 - 3 Business Days
Tasmania 1 - 4 Business Days
QLD Non-Metro 1 - 6 Business Days
WA & NT 1 - 7 Business Days
DELIVERY WARNING- We generally pick and pack on the same day as your order so I'm confident we can get your hamper out the door. Whilst we use the most reliable couriers in Australia Post and StarTrack, we cannot 100% guarantee that you will get your Christmas Hamper or Gift Basket on time due to unforeseen circumstances or events out of our control. So for a happy Christmas time and happy recipients, PLEASE give yourself extra time to plan and order your Christmas Hampers and Gift Baskets.
Corporate Christmas Hampers Gift?
The good news is that we have the best and busiest elves in the business. Our lovely staff are well training to help you put your Christmas hampers together and get them out the door in a timely fashion.
Our staff can help with bulk, multi-hamper purchases for your corporate and business clients to be delivered Australia-wide in days. And we can pallet pack large orders to be delivered to your site or workplace at anytime or have your individual packages delivered around this great nation of ours.

Call us on 1300 30 54 30 or +61 2 9053 2840 for orders
What you can choose for your Christmas hampers and gift baskets;
• Chocolate Hampers
• Gourmet Food Hampers
• Craft Beer Hampers
• Cider Hampers
• Whisky Hampers
• Men's Hampers
• Women's Hampers
• Corporate Hampers
Champagne; Dom Perignon, Verve, Moet, Chandon, Chandon Rose, Mini Moet, Mini Moet Rose
Wines; Cape Mentel Shiraz, Robert Oatley Shiraz, Tempus Two, Fraser gallup, Raven Park, Johnny Q, Little Pebble,
Beers; James Squire, Corona, Stella, Peroni, Grolsch, Becks, Hoegaarden, Bridge Road, Balmain, Murrays, Burleigh, Feral, Four Pines, Three Sheets, Lord Nelson, Little Creatures, Menabrae, Bitburger, Kronnenbourg 1664, la Trappe
Ciders; Young Henry's, Twisted Sister, Monteiths, Hills, Barossa
Whisky; Glen Morangie, Glen Moray, Glenlivit, Johnny Walker (Gold and Black), Dimple and Chivas Regal
Chocolates; Earnest Hiller, Freckleberry, Butlers, Hugo's,
Sweets; Random Harvest, Snax with Attitude, Charlies Food, Asterix Kitchen, House of Fudge, So Morish and Lauria.
Gourmet Food; Random Harvest, Taste of Paris, Port Willunga, Valley Produce, Byron Bay Coffee, Byron Bay Jerky, Kangaroo Island Olives, Island Berries, Sandhurst and Baylies,
Women's Products; MOR, Aromatherapy, Smith & Co, Salus, Spa Trends and Cote Noir
Men's Products; MOR, Aromatherapy, Bamury, Gentlemans Hardware and Smith & Co.
Baby/ Kids Products- Pure Baby, Emotion & Kids and Various toy suppliers
Corporate and Home Gifts; Moet, Dom Perignon, Chandon, Reidel, Cristina Re, Wild & Wolf and Leaf & Bean
BULK ORDER PROCESS
Bulk Orders are most welcome and we do encourage you to get your orders in early for Christmas so we can get them out for you in the most timely fashion.
Simply download our Bulk Order Form from the top of our HOME PAGE and be sure to complete ALL of your contact details and the details of the order including;
Your Company, name, email, phone, address, ABN
Recipient hamper, their name, company, delivery address & card messages
Email us the Bulk Order Form at help@creativehampers.com.au
Or Call Us on 1 300 30 54 30 or +61 2 9053 2840
"WARNING"
Under the Liquor Control Reform Act 1998 it is an offence
To supply alcohol to a person under the age of 18 years ( Penalty exceeds $8,000 )
For a person under the age of 18 years to purchase or receive liquor ( Penalty exceeds $700 )
- NSW liquor license No LIQP770017223 -
JOIN THE gratitude CLUB
For discount codes, limited offers, new products and to just help spread the GRATITUDE