Two of the world's greatest tennis players are welcoming their first bubs into the world this year, and it got us thinking: what makes a great newborn gift, and what would two tennis superstars appreciate the most? The first question is easy for us because we've got a lot of experience in this area. In this blog, we let you in on how to ace newborn gifts.
As to what these superstar women would like, well, we take a shot. How do you think we did?
How to find the right newborn gift
Welcoming a new baby into the world is a joyous occasion, and finding the perfect gift to celebrate this special event can be challenging. As an online gift hamper business, we understand the importance of choosing a newborn gift that will be appreciated by both the parents and the little one. From practical necessities to sentimental keepsakes, there are a plethora of options to choose from.
When making your selection, consider this:
Thoughtfulness: A thoughtful newborn gift shows that you care about the new parents and the little one. Consider the family's preferences and lifestyle when selecting a gift. Personalized items or something unique can make a lasting impression.
Durability: Babies can be tough on their belongings, so choose gifts that can withstand repeated use. Look for items made from high-quality materials that are durable and long-lasting. A durable gift will be appreciated by the parents and can be used for years to come.
Multi-purpose: Choose gifts that can serve multiple purposes. For example, our Cheeky Monkey hampers come packaged in beautiful carry cases with bright stitching, which the kids will love toting around when they get older.
Brand reputation: When selecting a newborn gift, choose a brand with a good reputation for quality and safety. Fortunately for you, we've already done the research before stocking our hampers. A gift from a reputable brand will give the parents peace of mind and show that you care about their child's safety.
Practicality: New parents can often benefit from practical gifts, but that doesn't have to mean nappies and wipes. Clothes, moisturiser and muslin wraps are all practical and thoughtful, and can turn into precious keepsakes.
What we think Ash Barty would appreciate as a newborn gift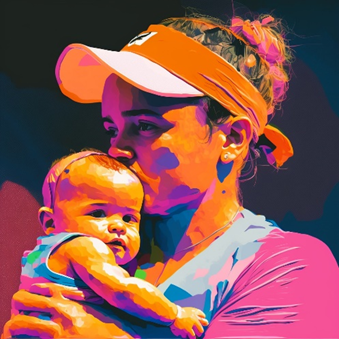 Ash Barty is well known to be passionate about child literacy, even going so far as to publish her own Little Ash series of children's books. These things are far more important to her than high-end, expensive gifts. We think our Hungry Caterpillar Baby Hamper would be just the ticket for Ash's little one, as it comes with the famous children's book as well as a soft toy and warm and soft crochet blanket. Perfect for a humble yet driven superstar.
What we think Naomi Osaka would appreciate as a newborn gift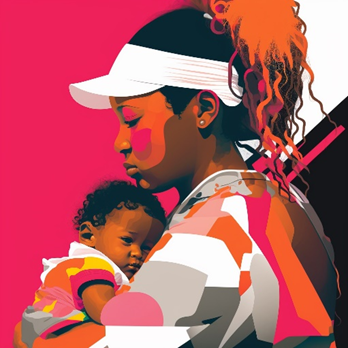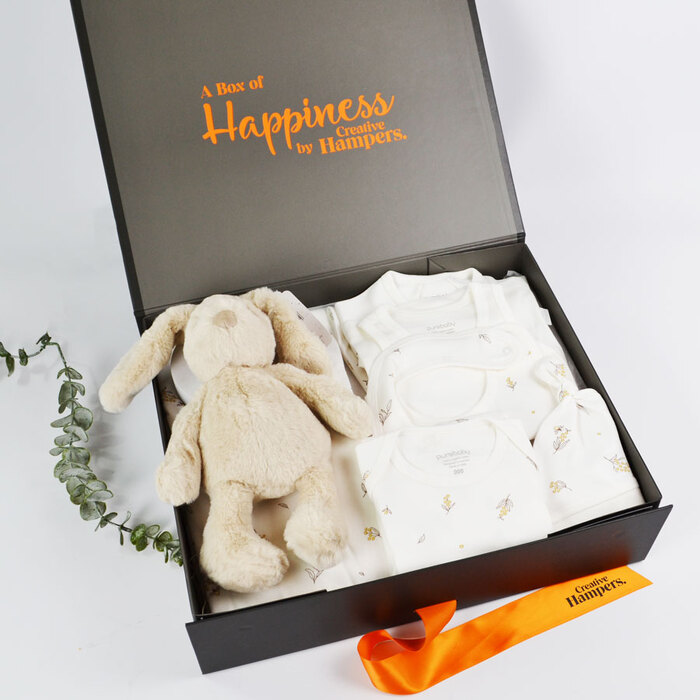 Naomi is a very private person, which we completely understand. Being a tennis star involves a lot of limelight, so her crave for privacy makes total sense. To this end, she's kept the gender of her baby a secret, which presents an obstacle many people have had to face when selecting a newborn gift: what do you get when you don't if it's a boy or a girl? How about the Purebaby Newborn Hamper, a perfect gender-neutral gift containing a cute, knitted penguin, as well as loads of practical clothing items to adorn the new baby with? We reckon it would be a winner.
There are many ways to celebrate the arrival of a precious newborn and shower both mum and bub in wonderful gifts. Follow our advice, take inspiration from our suggestions for Ash and Naomi, and then visit our Baby Hampers page to find the perfect gift for whoever you have in mind – that's how you ace newborn baby gifts.