Father's Day Best: BBQ Hampers for the Ultimate Gift
Dad: The Unsung Hero, the Fixer of All, and the BBQ Master.
Father's Day is just around the corner, and it's time to celebrate our incredible Dads who've always been there with a helping hand and a heart full of love. As we gear up to celebrate our unsung heroes, there's one question that always pops up: What's the best way to express our love and thanks? What makes a gift for Dad extra extraordinary ?
Answer: A beautifully boxed hamper, styled to perfection, delivered right at his doorstep…is definitely the way to go. You know he'll feel spoilt and loved. And what's inside? Well only the best for our Dads.
A Sizzle of Joy: BBQ Hampers
If your Dad is the ultimate BBQ master, then there's no better way to make his Father's Day than with a BBQ hamper - tailor-made for his passion. Whether he's a seasoned pro or just a novice (do we know any BBQ novices?) then a BBQ hamper makes a great Father's Day gift.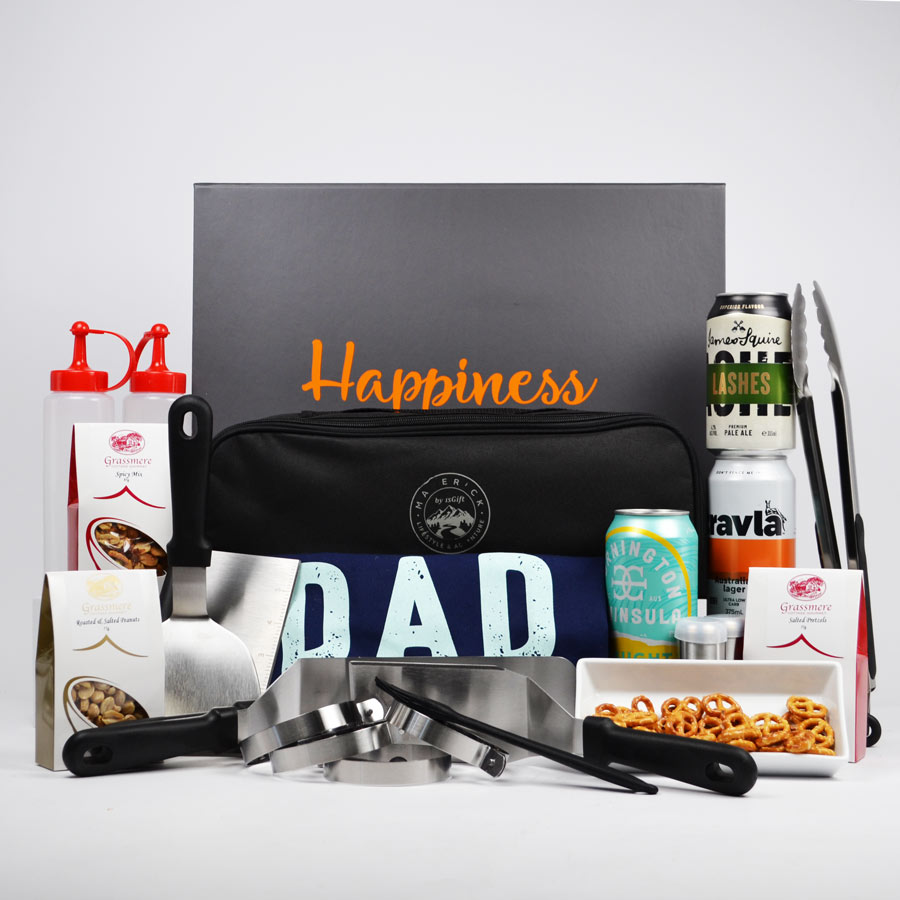 This hamper has everything Dads need for the perfect BBQ feast. Craft Beers, Snacks, a bumper 16 piece BBQ grill set and choice of Dad BBQ aprons. It's not just a gift; it's an invitation to savour every moment spent around the BBQ, creating wonderful family memories.
A Toast to Love: Beer Hampers
What pairs perfectly with the smoky aroma of a BBQ? A coldie of course! Make Father's Day even better with a beer hamper that will satisfy any Dads tastes. From Corona to craft beers that tantalize the taste buds to an assortment of snacks that perfectly complement the beer, our beer hamper are a celebration of relaxation and enjoyment.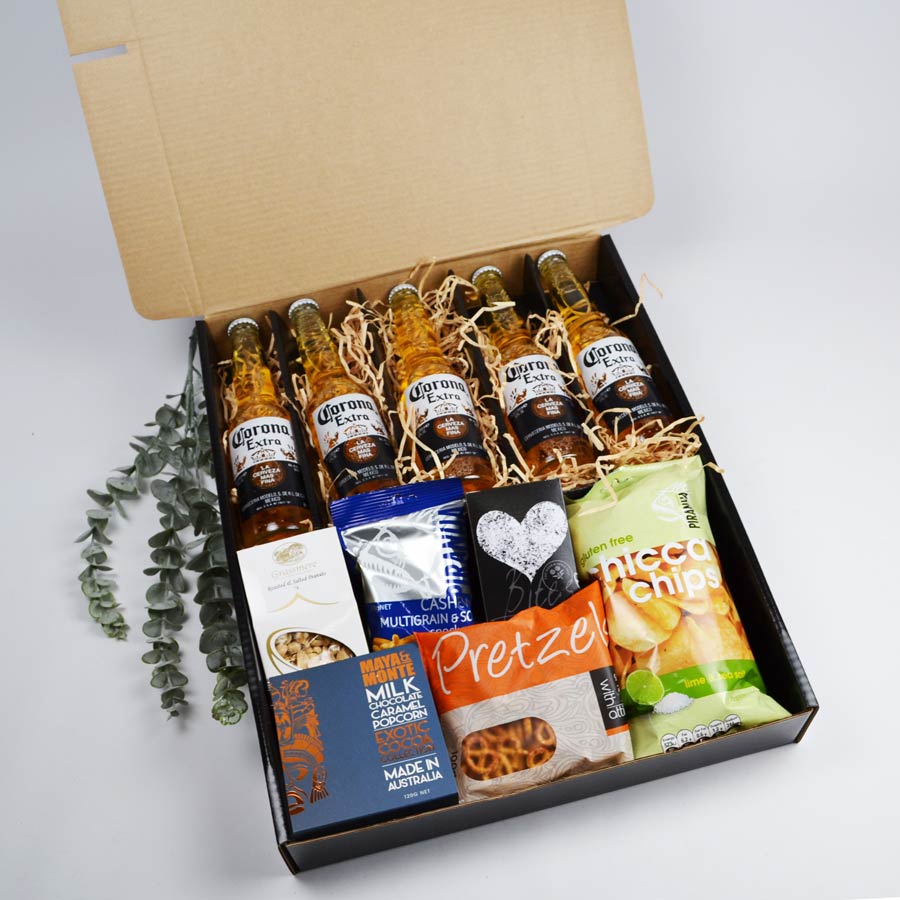 Indulgence Unleashed: Foodie Hampers
Is your dad a bonafide foodie, always on the lookout for the next culinary adventure? Then a gourmet food and wine hamper is the way to go. Packed with gourmet delights, artisanal treats, and an array of flavours that he'll love to explore and play with these gastronomic delights.

From exotic snacks to a selection of mouthwatering sweets that satisfy his sweet tooth, a foodie hamper is a journey he will love. It's not just about satisfying his hunger; it's about feeding his soul.
Spoil Dad Silly on Father's Day: Because He Deserves It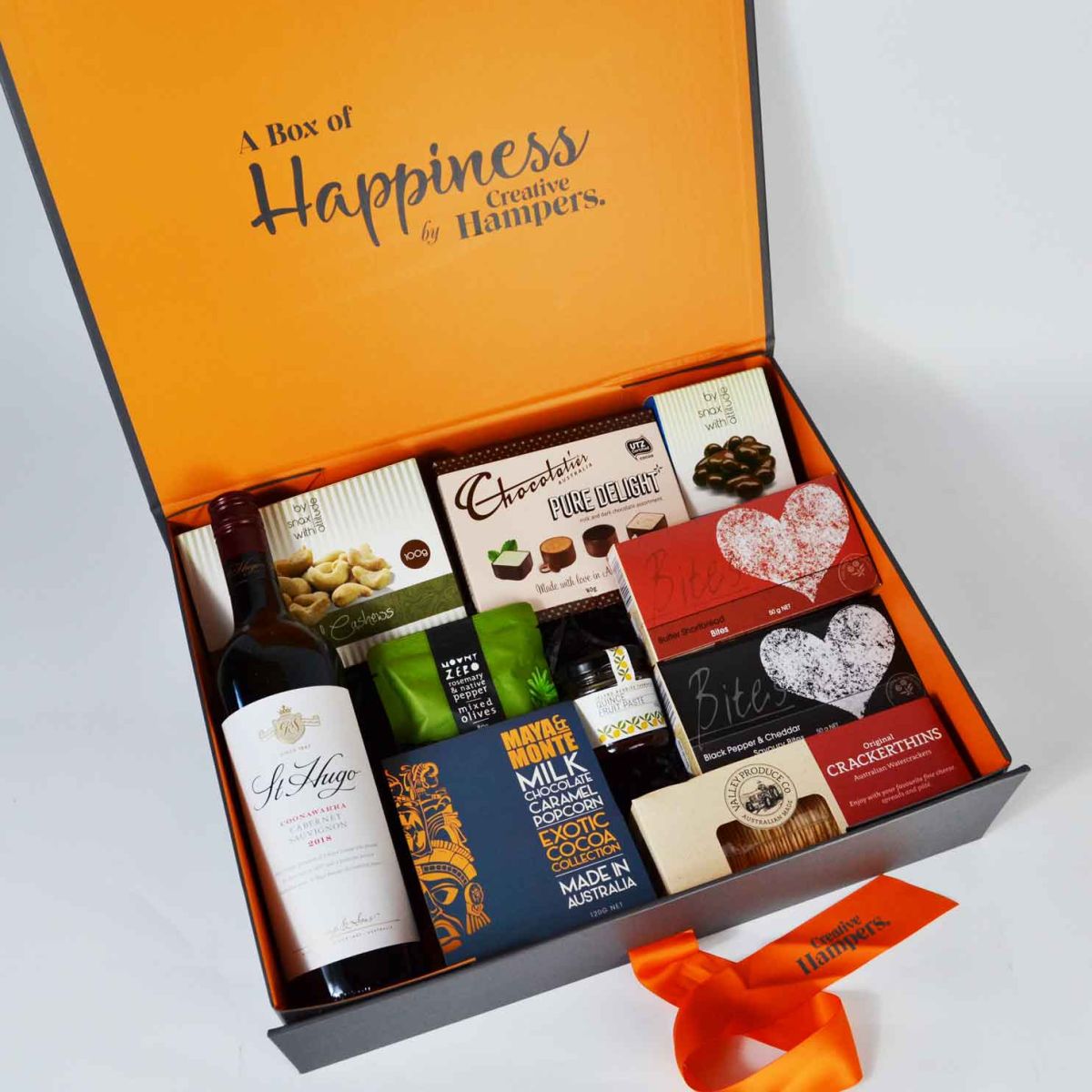 Dads are the anchors in our lives, the ones who teach us life's most valuable lessons, and the ones who stand by us through thick and thin. Father's Day is the time to give back a fraction of the love and care he's showered upon us. It's an opportunity to say a BIG thanks for all the sacrifices he's made and his unconditional support
So, why not go all out and choose a Father's Day hamper? Whether he's a BBQ enthusiast, a beer lover, a foodie, or someone who has everything. Here's to our dads who make our lives richer every day. Happy Father's Day!