If you're in need of some birthday gifts inspiration, the best thing you can do is ask yourself: what would a diva want? March is a busy month for diva birthdays; Lady Gaga, Mariah Carey and Celine Dione all celebrate their big day. We take a shot at picking their ultimate birthday hamper.
Lady Gaga Birthday Hamper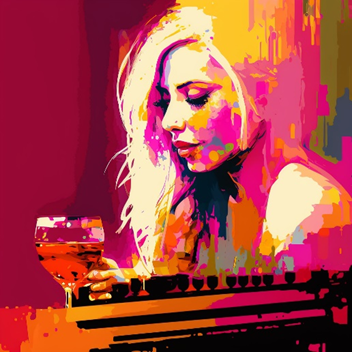 Lady Gaga has mentioned that one of the secrets to her song writing success is... whiskey! That's right, this diva has a soft spot for it and finds much inspiration within its amber depths. We're putting a slight twist on this theme, and suggesting our Cognac and Cheese hamper, containing a 700ml bottle of Courvoisier surrounded by a range of delicious snacks.
And how about this for a personal message to go with it?
"Ha ha ha, party time like it's your birthday.
You're my centerpiece, baby. My Marilyn, my Selena.
You're the best thing I've seen, you're like a party.
It's time to free yourself, let go of the pain, celebrate your life again, celebrate your life again."
We'll light up the night for you, celebrate the life for you.
Tonight I'm gonna dance like you were in this room".
Mariah Carey Birthday Hamper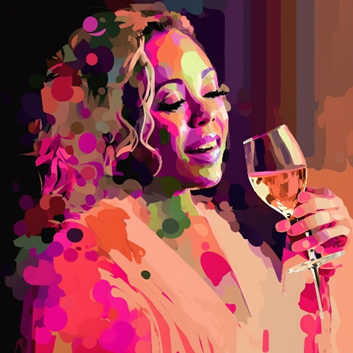 Mariah Carey loves a soft, enveloping, comfortable robe – even going so far as to wear one on Ellen DeGeneres's show! To help her really relax, we think our Zen Hamper would be the perfect gift, as its Waffle Cotton Bathrobe is surrounded by pampering spa products.
Here's the perfect accompanying message:
"It's your birthday, you don't have to do nothin'
The time has come and it's finally here
Have a candle, light the candle
Come on blow the candle out, let me whisper in your ear
How I wanna dance with you, yeah
Been meaning to tell you, gotta tell you
How much I'm lovin' you, lovin' you, yeah".
Celine Dion Birthday Hamper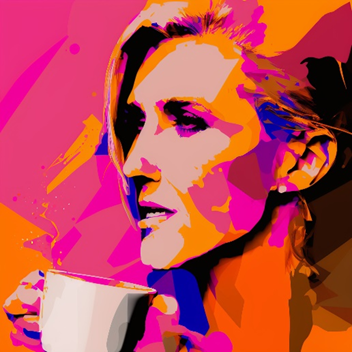 Celine Dion has mentioned several times that she loves nothing more than a cup of coffee and a croissant for breakfast – and understandably so. To make her birthday breakfast just that little bit more special, we reckon our Coffee Time Hamper is just the thing – complete with speciality beans from Little Italy and a classic stovetop espresso maker.
And here's how to say Happy Birthday like a diva:
"Happy Birthday! Let's celebrate the moment. Let's celebrate, let's celebrate.
Far across the distance and spaces between us, you have come to show you go on.
Near, far, wherever you are, I believe that the heart does go on.
Once more, you open the door and you're here in my heart"
The right birthday gift can make anyone feel like a diva. Whether it's a friend, family member or colleague, we have the ultimate range of birthday hampers designed to pamper and spoil. What would the stars love to receive on their birthday? That's the starting question. And from there, you can check out our Birthday Hampers page for some truly great inspiration.