Brilliant service. Have been using Creative Hampers for the past couple of years for corporate gifts. Always timely delivery, great product offering, clear and concise communications/emails sent throughout the process. Certainly make giving very easy. Thank you team!
Not only are their Hampers beautifully presented, their customer service is amazing. No matter where you are in the world, some of the best customer service I have received. Thank you Creative Hampers. Highly highly recommend.
Just wanted to say thank you for all your help last week . The hampers were devine ....and exceeded my expectations. Time and time again the team at Creative Hampers have delivered beautifully presented hampers with quality contents and all done with such friendly and warm customer service. I wouldn't go anywhere else for hampers.
I have used Creative Hampers for 6 years for all of my real estate buyer and seller gifts, each gift always arrives in perfect condition and they are all so beautifully prepared. The love and care they take for my clients is second to none and I would not hesitate to recommend them for any gifts that you need to have delivered! Well done Creative Hampers you guys are amazing!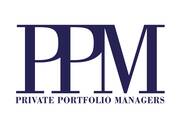 Creative Hampers were our choice for this year's client Xmas hampers. Fantastic service & delivery. Highly recommend this local business. Thanks to the team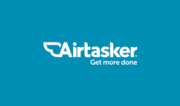 Just wanted to say a massive thank you for helping me with the 26 deliveries. It has been lovely working with you and I hope we can connect again in the future.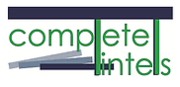 Just wanted to pass on my thank you for the wonderful hampers you prepared for all our staff, they loved it them .
I will be spreading the word about your company & the good experience we had
Thank you once again.
We are so glad we changed from our previous corporate hamper supplier to Creative Hampers! Wonderful service. Great customised service and wonderful products. Very happy and highly recommended to anyone needing reliable quality hampers!
I had and continue to have the pleasure of working with the amazing team for many years, they never failed me. Professional, accurate and above all honest with high sense of duty. Since I started doing all my large orders and at times critical orders, I never looked anywhere else.
Just wanted to send you a quick note to say thank you for the incredible gift packages everyone received today. Such a great box of goodies and so pleased we were able to tailor them too. Loved my GF gingerbread man!!

I just wanted to say a BIG thank you for your help ..... the hampers were packaged beautifully and such a great touch. ......they really were a hit.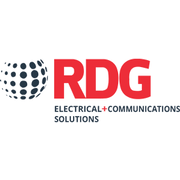 The hampers looked great, thank you for sorting them with so little fuss. My stress levels were at an all-time high yesterday!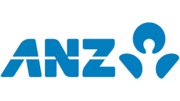 Thanks very much. Would you believe I spent a good deal of today trying to find a suitable hamper, and yours were by far the best on offer. Cheers.

It is more than a gift hamper; it is a celebration of achievements with our business partners and friends. Creative Hampers' great attention to details have really captured this. Highly recommended.
The Yr 8 Pastoral Team was blown away by the beautiful boxes delivered this week.
Thank you so much for getting this to us at late notice.
He loved his hamper & I had the opportunity to spruik your biz to everyone :-}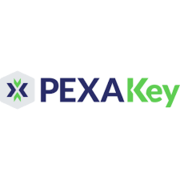 I recently used Creative Hampers & was blown away by their professionalism & flexibility of service. I ordered hampers in bulk over the busy Christmas period for a corporate marketing campaign, & each hamper arrived on-time & looking immaculate. I also appreciated the option to add a custom touch with our company branding, & capacity to add our own merchandise – both of which was made easy with the friendly customer service.
Huge thankyou to the team at Creative Hampers! You were critical to the success of our marketing campaign & made our lives so much easier. We'll definitely be in touch for future campaigns.
I just wanted to say a huge thank you for arranging the delivery of the wonderful hampers for our Melbourne team, currently suffering through Stage 4 lockdown.
The delicious and wonderfully presented Fromage Decadence hamper certainly seems to have hit the proverbial spot. It raised the spirits of our team members and their families who are currently living and working under very difficult circumstances, and was appreciated (and consumed) by all.
Some of the feedback:
- It was freakin awesome! And you can tell such good quality.
- It certainly made my day/week – I remember it was a rainy day and I couldn't even get out for my walk, to see my friend or get a coffee …certainly a very bright spot during these challenging times.
- I've never received a hamper before and it is has definitely brightened my day!
Thanks again and I'll certainly be in touch when we next need to place a hamper order!
I recently used your services for a corporate promotion and was absolutely gobsmacked with how beautifully presented your gift hampers were. One of our clients in particular who is a regular recipient of hampers but had never received one like yours was so impressed that he asked me for your information so that he can use you at Christmas time. Thanks for your professionalism and most of all for coming through with your promise to leave a lasting impression in our clients minds. I will definitely be using you again and will be recommending you to everyone
Thanks for delivering the box of goodies to my Dad today. The gift made a difference to my Dad's day.