It is more than a gift hamper; it is a celebration of achievements with our business partners and friends. Creative Hampers' great attention to details have really captured this. Highly recommended.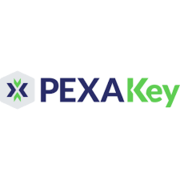 I recently used Creative Hampers & was blown away by their professionalism & flexibility of service. I ordered hampers in bulk over the busy Christmas period for a corporate marketing campaign, & each hamper arrived on-time & looking immaculate. I also appreciated the option to add a custom touch with our company branding, & capacity to add our own merchandise – both of which was made easy with the friendly customer service.
Huge thankyou to the team at Creative Hampers! You were critical to the success of our marketing campaign & made our lives so much easier. We'll definitely be in touch for future campaigns.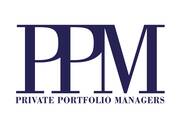 Creative Hampers were our choice for this year's client Xmas hampers. Fantastic service & delivery. Highly recommend this local business. Thanks to the team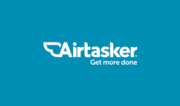 Just wanted to say a massive thank you for helping me with the 26 deliveries. It has been lovely working with you and I hope we can connect again in the future.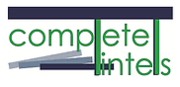 Just wanted to pass on my thank you for the wonderful hampers you prepared for all our staff, they loved it them .
I will be spreading the word about your company & the good experience we had
Thank you once again.

Our in-person get together was postponed last minute due to COVID, I needed a quick and beautiful answer to how we would run our virtual team drinks. I came across Creative Hampers and immediately loved the selection; but what blew me away was the customer service. I emailed to see if there was a way to get 14 deliveries to multiple states in Australia in a very short time frame. Rachel and the team were amazing, nothing was a problem and our team were delighted by their deliveries. One word of caution though.....the pink meringues are dangerously delicious, I *accidentally* ate the whole pack in under 5 minutes

I just wanted to say a BIG thank you for your help ..... the hampers were packaged beautifully and such a great touch. ......they really were a hit.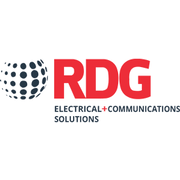 The hampers looked great, thank you for sorting them with so little fuss. My stress levels were at an all-time high yesterday!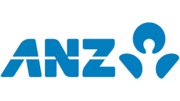 Thanks very much. Would you believe I spent a good deal of today trying to find a suitable hamper, and yours were by far the best on offer. Cheers.
The Yr 8 Pastoral Team was blown away by the beautiful boxes delivered this week.
Thank you so much for getting this to us at late notice.
He loved his hamper & I had the opportunity to spruik your biz to everyone :-}
I just wanted to say a huge thank you for arranging the delivery of the wonderful hampers for our Melbourne team, currently suffering through Stage 4 lockdown.
The delicious and wonderfully presented Fromage Decadence hamper certainly seems to have hit the proverbial spot. It raised the spirits of our team members and their families who are currently living and working under very difficult circumstances, and was appreciated (and consumed) by all.
Some of the feedback:
- It was freakin awesome! And you can tell such good quality.
- It certainly made my day/week – I remember it was a rainy day and I couldn't even get out for my walk, to see my friend or get a coffee …certainly a very bright spot during these challenging times.
- I've never received a hamper before and it is has definitely brightened my day!
Thanks again and I'll certainly be in touch when we next need to place a hamper order!
I recently used your services for a corporate promotion and was absolutely gobsmacked with how beautifully presented your gift hampers were. One of our clients in particular who is a regular recipient of hampers but had never received one like yours was so impressed that he asked me for your information so that he can use you at Christmas time. Thanks for your professionalism and most of all for coming through with your promise to leave a lasting impression in our clients minds. I will definitely be using you again and will be recommending you to everyone
Thanks for delivering the box of goodies to my Dad today. The gift made a difference to my Dad's day.
I would just like to thank you very much for a quick, easy and hassle free transaction. The hamper was received in perfect condition, beautifully boxed and with a hand-written card for that extra touch. Thank you so much for your efforts, I will be recommending you to all my friends.
Dear Team at Creative Hampers. I placed my order yesterday in hopes that it would be delivered to North Nowra NSW today but my expectation was that it may be delivered a day later. To my surprise the delivery was made to my nephew this morning before he left for school and it absolutely made his day. I have a very happy little birthday boy on my hands today. Thank you for the exceptional service and prompt delivery! Creative Hampers will in future be my go to company for gift deliveries. I'm extremely impressed.
I would like to thank you for your prompt delivery and the quality of the hamper - the family that received it were very impressed. (I tried to get a Sydney company to do a same day delivery and none of them could get it here as quickly as your company did). Many thanks.
I would like to say a massive thank you. Your service is fantastic and the staff member I spoke to on the phone was just wonderful. On such a busy day and considering I put a late order in. The hamper has been delivered and you really made someone's day. Thank you, thank you.
I ordered a hamper yesterday mid-morning for a dear friend of mine and it got delivered on the same day! I know sometimes it is not possible, but I was pleasantly surprised by it. Keep up the good work, I will recommend you whenever I hear someone is looking for a extraordinary hamper.
I looked at so many hamper sites and all I could find was either gourmet or pamper hampers for women. I am so happy that I have found you. You really do live up to your name "Creative Hampers" I won't go anywhere else.